A La Carte Menu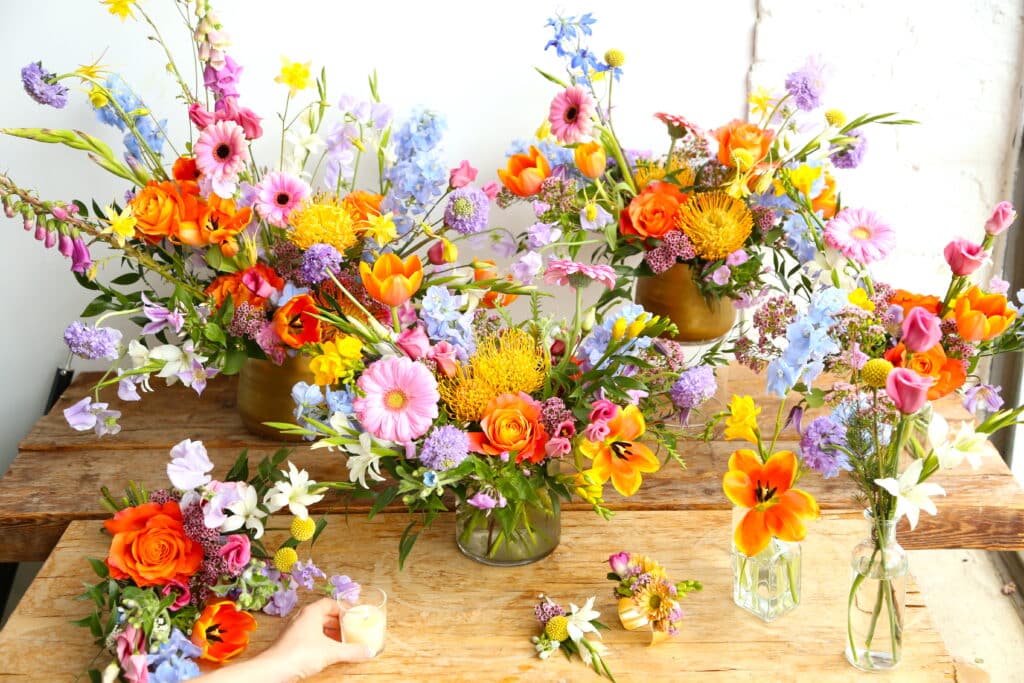 Don't forget to invite Stems*!
* We are fully committed on Saturday, October 28th!*
We are excited to create beautiful, one of a kind seasonal arrangements for your next special occasion! All of our offerings are designer's choice as we work with market fresh seasonal florals.
We take light design notes such as "prefers warms tones!" or our favorite "we trust you!".
Part of our service includes boxing and packing all florals for easy pick up and safe delivery! Once ordered you can kick back and relax, the hard work is done 🙂
Delivery:
Our standard delivery window is 11am-5pm with no guaranteed time slot. Time specific delivery can be accommodated with an additional fee of $225; please email us to set that up after you have placed your order.
For flower orders over $500 we require an additional delivery fee.
Pick-up:
For all pick up orders, there are no additional fees.
Looking for Dried Wedding or Event Florals? Check out our Dried Flowers page.
Looking for Full Service Wedding design? Visit our Weddings page and fill out the inquiry form to get started.
An autumnal A La Carte Wedding Example
All sales are final. We do not offer refunds on products purchased from our A La Carte Menu.
Showing all 12 results